Key and Access Office for Academic Buildings
The Key and Access Office is located in the ID Card Services office in the EMU.
For University Housing residence hall building keys and prox card access, please contact your Housing Service Center. It is located where you receive your mail and packages.
Building Access Control
Balancing building access control while still providing convenient access is a major security challenge for any institution. In an effort to meet these challenges, the UO Police Department and other supportive departments have made significant investments in the installation of access control systems throughout many university buildings. The use of access control in campus buildings is expected to eventually include all university buildings.
Access control provides a range of security based on the type of system and its application. There are two types of access control systems used at the university: a networked prox reader system and a stand-alone Schlage Locknetic Locks™, that require personal identification numbers (PIN).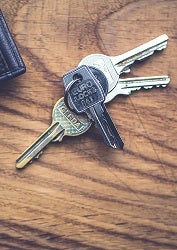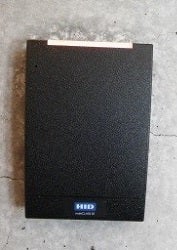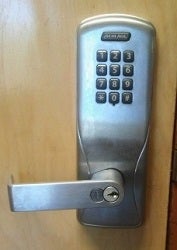 Specifics:
Access to university facilities may be issued to departments, university faculty, staff, graduate assistants, students, and non-university persons.
For both systems, access is only granted when a request is made by an authorized departmental requestor.
The prox reader system:

Uses existing university photo identification (UO ID) cards in place of traditional brass keys.
Allows campus community members inside locked buildings during evening and weekend hours.
Prox readers are typically used on exterior and lab doors and allow entry with an access card and occasionally a PIN.
Please note: Cards that have access and haven't been used in the last 365 days will automatically expire.

Schlage Locknetic Locks™:

Requires only a PIN for entry.
These locks are typically used for labs and interior doors that remain locked at all times.
Prox Card Use
Hold the card within range of the reader—make sure the card is by itself, not in a bag or holder. Wait for the green light to flash. If the access requires a PIN, type it in. A steady green light indicates the door is unlocked, and there might be an audible click.
Schlage Locknetic Use
Type in the code provided by the department. There should be an audible click and a green light should blink. If the light blinks red, then either the code was punched in wrong, or the code is not yet programmed in the lock.
Conditions
Any person or department issued university card or punch-code access accepts the responsibility for promptly notifying his or her supervisor as well as UOPD in the event the access card is lost or stolen or the code shared.
Authorized non-university persons such as contractors, window washers, elevator maintenance personnel, etc. who require short-term card access to university facilities shall obtain access cards from ID Card Services after paying a deposit or a monetary consideration in the contract for services. Access cards for short-term access shall be issued for a specified time period and must be returned to the issuing office as specified.
Problems
The most common problems with prox or Schlage Lockentic access are data entry errors and an occasional hardware malfunction. If you find your access does not work, please contact ID Card Services to ensure that it has been programmed correctly. The card holder record will also be checked for accuracy.
Please report a prox reader or door hardware problem immediately. Be prepared to provide details of the problem and location of the device.
Contacts Regarding Access Control
Access Control Program Specialist: 541-346-5446
EMU ID Services Office: 541-346-3113
Housing Services: 541-346-4277
Campus Planning and Facilities Management Work Control Center: 541-346-2319
FASS IT: 541-346-2455
Dispatch Non-Emergency: 541-346-2919