Center for Student Involvement
Everything Your Activities Need
What does it take to create a successful student organization or campus event? Let us show you the ropes. The Center for Student Involvement (CSI) has all the resources you'll need to start a student organization or host activities. We offer tools and resources to all registered or recognized UO student organizations from checking out equipment to utilizing our space in the EMU. Our professional staff also host office hours so you can find the right resources and direction for your organization or event. This is your home for involvement, whether you're a seasoned event planner or just looking for a place to start.
Office Hours
Phone: 541-346-2631
1395 University of Oregon 213 EMU
Eugene OR 97403
Monday–Friday: 10:00 a.m.–7:00 p.m.
Saturday and Sunday: 11:00 a.m.–4:00 p.m.
Office and venue hours may vary.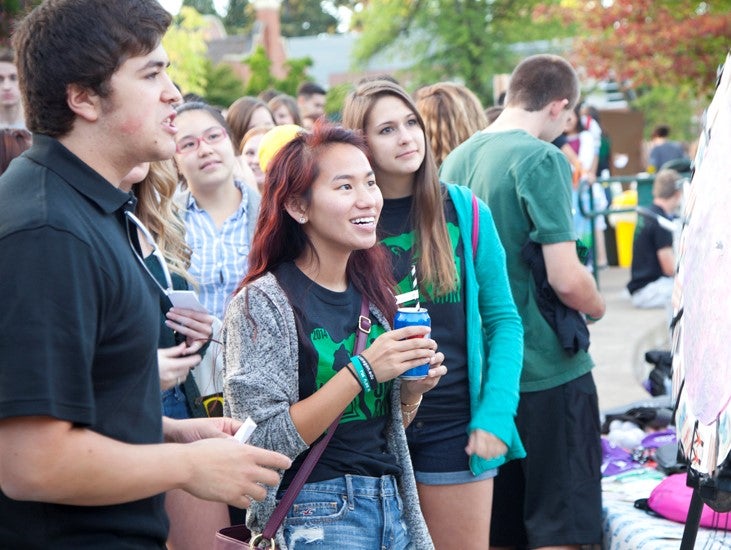 Community
Community is a feeling of connectedness with others through sharing of common attitudes, interests, and goals. But it doesn't just happen. It takes time and intention to create strong communities. Not all of our communities look the same and we are part of many different communities. From student organizations to roommates, there is any number of communities for you to be a part of. We are here to help you find the communities and opportunities that fit your interests.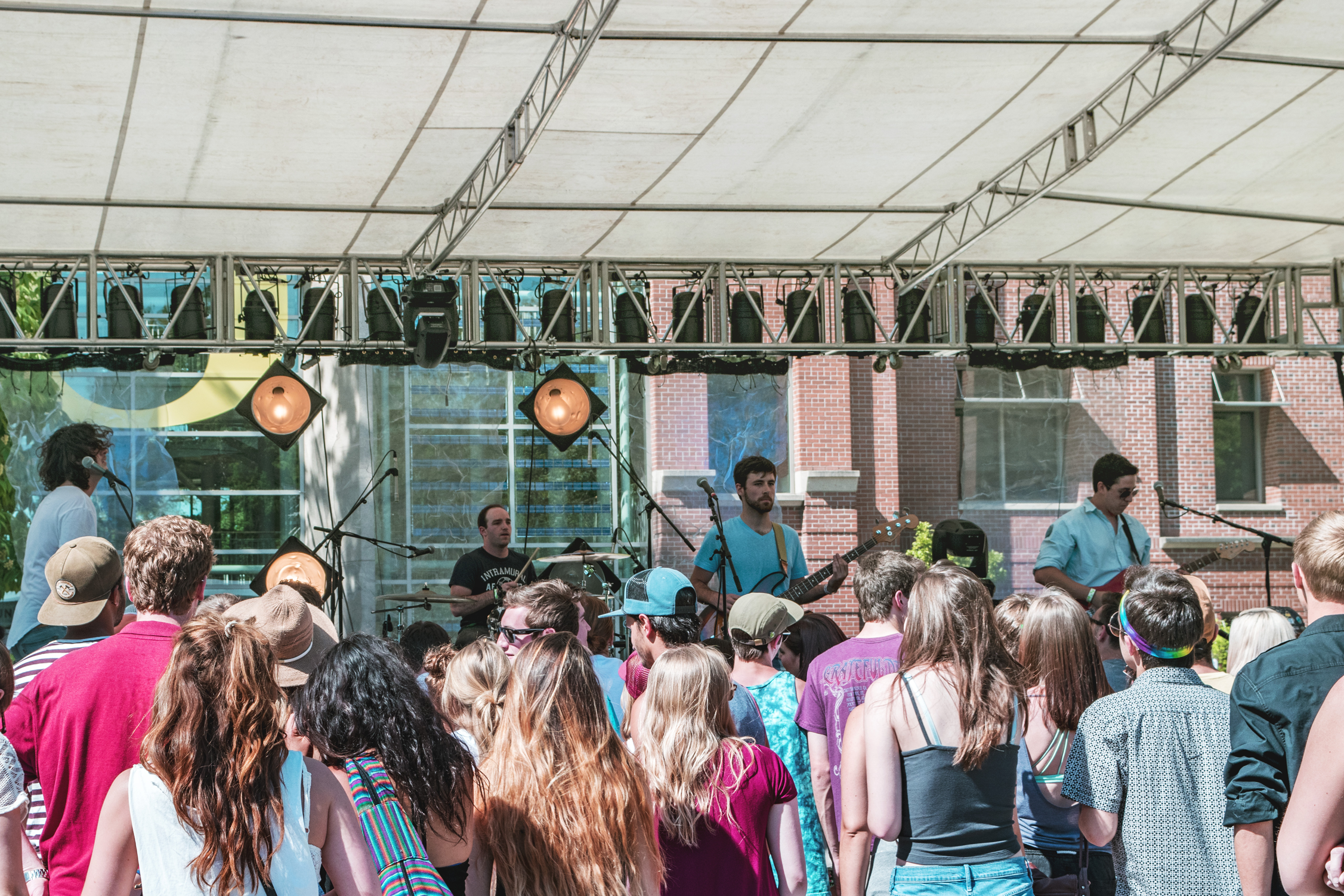 Events
There is always something happening on campus. The UO calendar has a list of the many different events being hosted on campus for any day of the year. Looking for something to do on a Friday afternoon? Or maybe you need to fill that hour gap on Tuesdays. Whenever you are looking to get involved, there is an event waiting for you.
Student Activities Board
From guest lectures and film screenings to live music events and game nights, the Student Activities Board (SAB) serves the campus community by creating inclusive events by UO students, for UO students. Our purpose is to promote positive activities and interests by collaborating between our six teams and campus partners.
Interested in getting information about committee meetings, volunteer opportunities, or general events? Check our information on Engage and follow our social media accounts at @StudentActivitiesBoardUO.
Resources
The Center for Student Involvement has a variety of resources available for your student organization.
Space
We offer space for your office hours, small team meetings, and event planning. If our space is unavailable, we can help you find another space that will work for you.
Computers
We have several computers with the Adobe suite that you can use to design posters and fliers for events or manage your Engage page.
Supply Nest
The Supply Nest has many commonly used event supplies and equipment available for you to check out. Use our online form to request an item from the Supply Nest.
Storage Units
We have long-term use cubbies that your student organization can use to store small items. Use our online form to request a storage unit.
Craft Supplies
We have an extensive selection of craft supplies including items such as paint supplies, scissors, giant rolls of paper and a wide variety of stencils. Use our online form to request craft supplies.
Advising
Looking to plan a student organization event? Staff are here to support you. For ASUO orgs, drop in to connect with Student Organization Leadership Support (SOLS) or email asuosols@uoregon.edu. For all other student orgs or potential student orgs, set up an appointment with Mandy Chong at mchong@uoregon.edu.
Registering New Student Organizations
Do you have an idea for a new student club? If so, current UO students may submit an application for new organizations on the student org platform called Engage. Go to uoregon.campuslabs.com/engage, sign in using your Duck ID, and go to the organizations tab for the application. If you have questions about the process or guidelines, contact Mandy Chong at mchong@uoregon.edu.